Last month Dr. Maria Balshaw, Director of the Whitworth, University of Manchester and Manchester City Galleries
 wrote an article talking about the role Circuit played in the Whitworth Art Gallery being awarded Museum of the Year. In the extracts from her writing below, you can see why…
As I write this, the Whitworth, the University of Manchester's gallery in the park, has been Museum of the Year for just over two weeks. I think we are all still in a slight state of shock, although of course we wanted to win the Art Fund's prestigious prize, we were being judged alongside five other deserving venues, from the Tower of London to the MAC, a brilliant contemporary art space in Belfast.
So, why did the Whitworth win? After all, during 2014 our gallery was closed, undergoing the largest transformation in its history, a £15m development that would double it in size and connect it to the park it calls home. Yet while the builders were on site we took the decision to keep the Whitworth "open", by running activities across Manchester – events that took the gallery to new places, and introduced our wonderful, eclectic collections to new audiences.
New generation
A lively adult programme saw an art "pub crawl" in some of the city's best traditional pubs, and took the gallery into concert halls, residential care homes and hospitals, and staged a live music night inside a microbrewery. The Whitworth Young Contemporaries programme (young people aged 15-25; part of the nationwide Circuit programme) worked with 26 different artists at locations ranging from skate parks and youth centres to pupil referral units and youth charities. In all, we worked with almost 7,000 people at over thirty locations.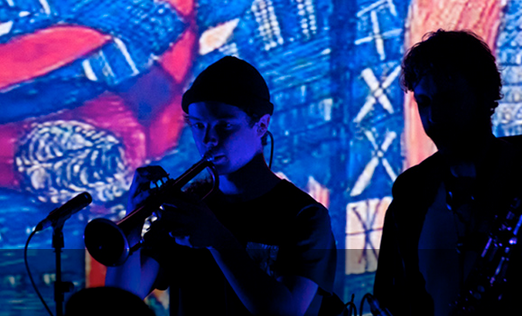 But the Whitworth is not just about art and ideas. It's about art and people. Keeping the Whitworth open while we were closed was done with one aim in mind: to introduce what we do to more people than ever before. With over 230,000 visitors since we reopened – many more than we received in a year prior to closure – we feel that we have succeeded in that aim. And it is thanks to and for those people that the Art Fund awarded us the Museum of the Year prize, an endorsement of both the new building and the way it works better than ever before for all our visitors. When the Art Fund judges visited the Whitworth they experiences a Thursday Late curated by our group of Young Contemporaries – 15-20 year olds from across Manchester. They had programmed art, spoken word, performance, music and social encounters across all the gallery spaces and outside in the art garden and park – all inspired by our collection. More than 600 young people came, explored and enjoyed a social, cultural encounter developed by their peers with their interests in mind. One of the judges said she had seen the future of museums. We're very happy with that thought.
Read the full article here: http://dcmsblog.uk/2015/07/what-it-means-to-win-museum-of-the-year/ July 2015